Canyon County Fair 2023
Canyon County Fair 2023
Before heading off to the Oregon coast to visit Newport and attend the Quilts by the Sea quilt show we took a detour to our local county fair.
In general, no matter what fair you attend they will always have arts and crafts categories to be entered and obviously, quilting is usually one of the sub categories. Although there wasn't a large amount of quilts to view, it's really fun just to go look and see what there is.
In one corner of the display there was an interesting quilt I hadn't seen the style/technique of before (I'm new to quilting since Covid). When I got back home and did a google search, I learned it was called a puff quilt (or bubble quilt or biscuit quilt) – it looks very comfortable to use. I might have to try one some day but seems kind of daunting having to make all those tiny pillows.
Another fun thing about going to the fair to see quilts – you never know what you might find or learn. The lady watching over the booth highlighted the two quilts below to my wife & I – she said the artist that did them also did movie posters for Hollywood movies with them and the panels were his own custom designs he had printed. That's pretty neat for the small area of the country we're in. I did look him up (Zach Woolsey) and couldn't find any connection to movie posters with the quilt panels, but his artwork is pretty neat.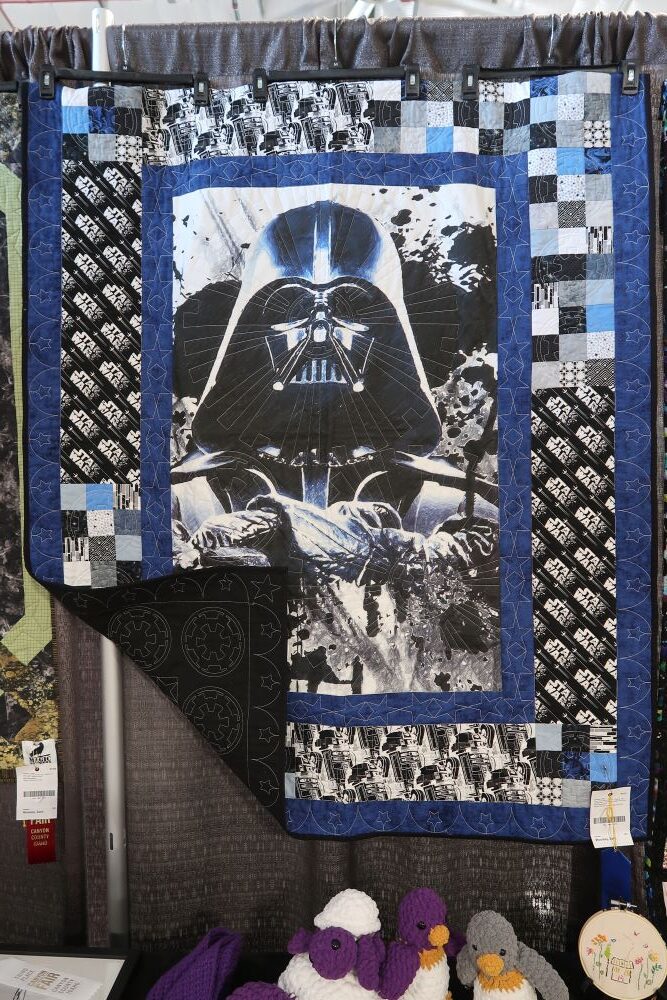 Hope you enjoyed attending the Canyon County fair with us – below are some other quilt pictures we took.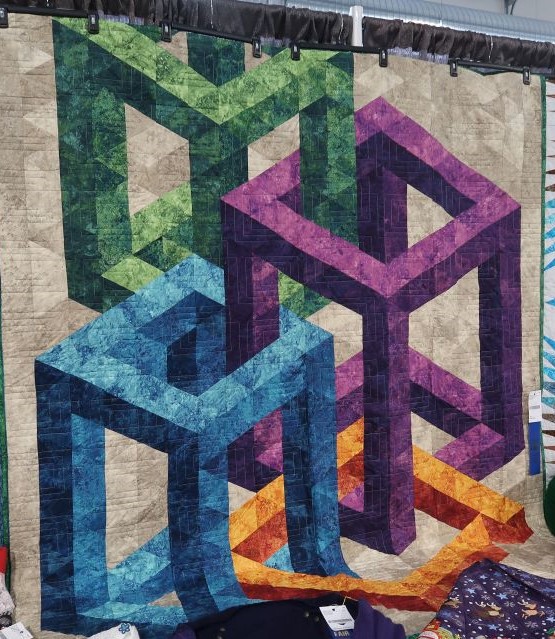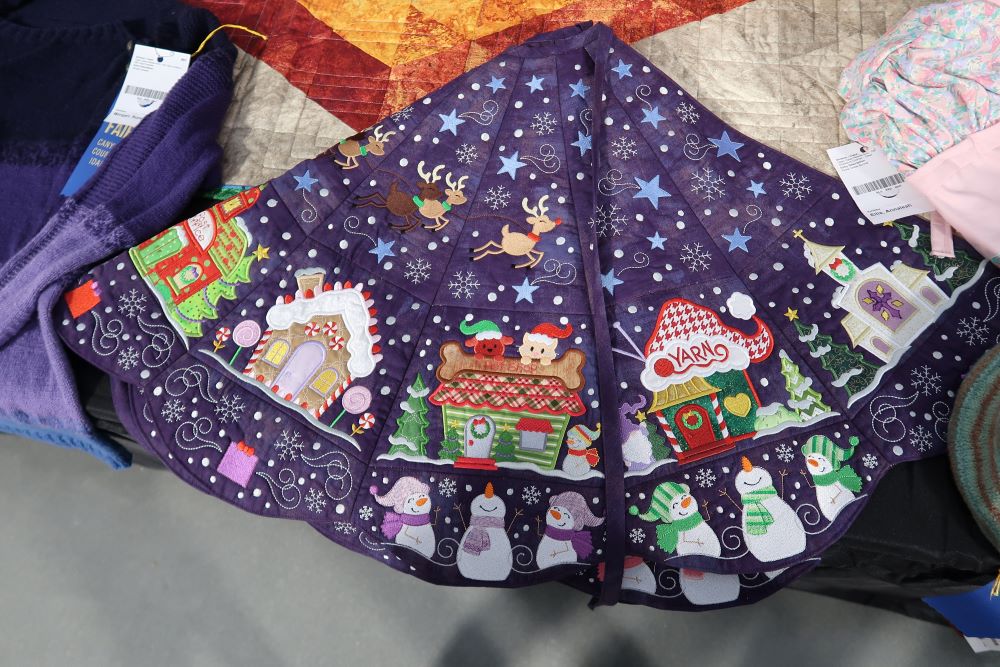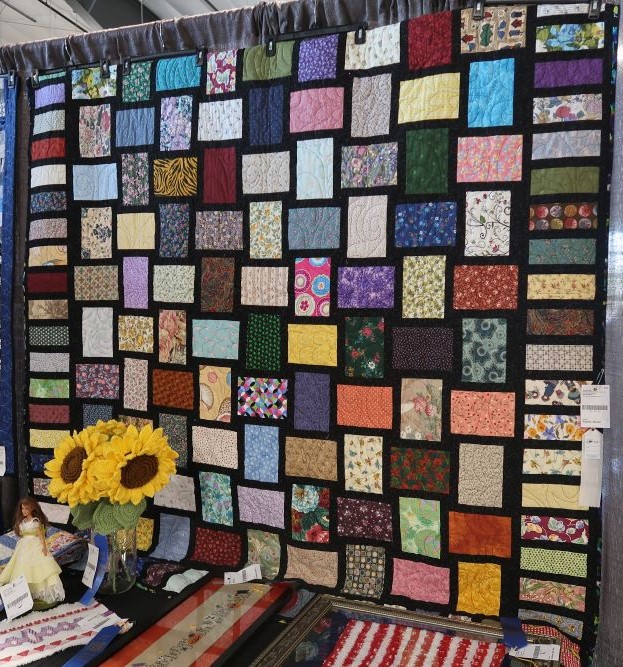 See you at the Quilts by the Sea quilt show!