Upper County Quilt Show 2023
Upper County Quilt Show 2023
Our first adventure takes us to Cambridge Idaho and the 2nd Annual Upper County Quilt show.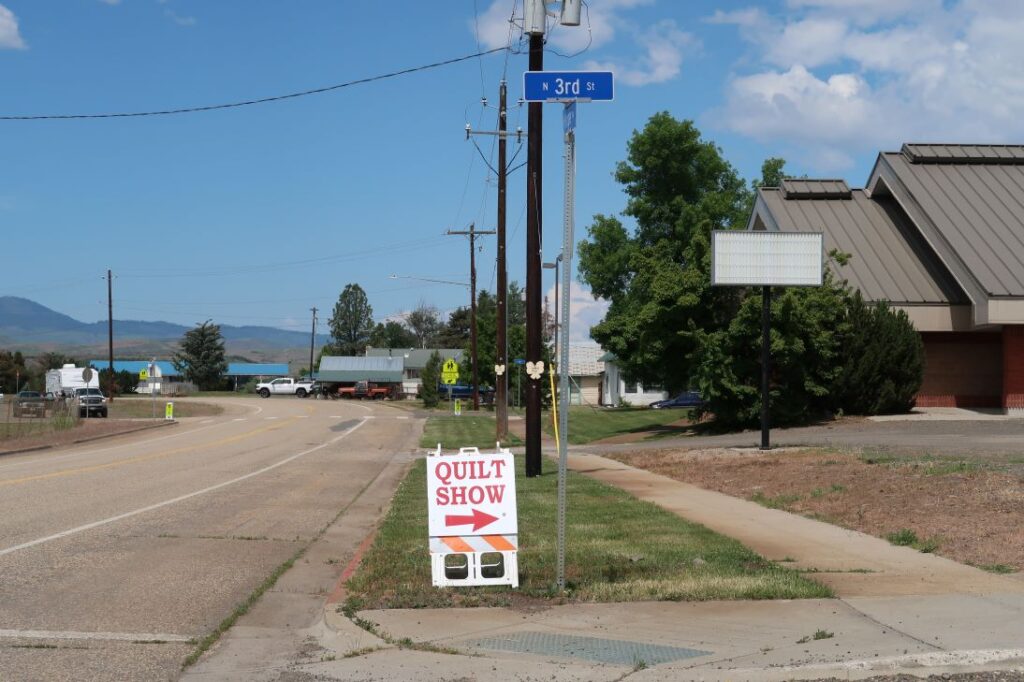 This is the first time we have been to this quilt show – the theme for the show was "One Room School House". Since we had never been here before we were excited to see the variety of quilts displayed. There were quite a few quilts to be admired (almost 100), a student division, plus a challenge block wall with quilt blocks focusing on the theme.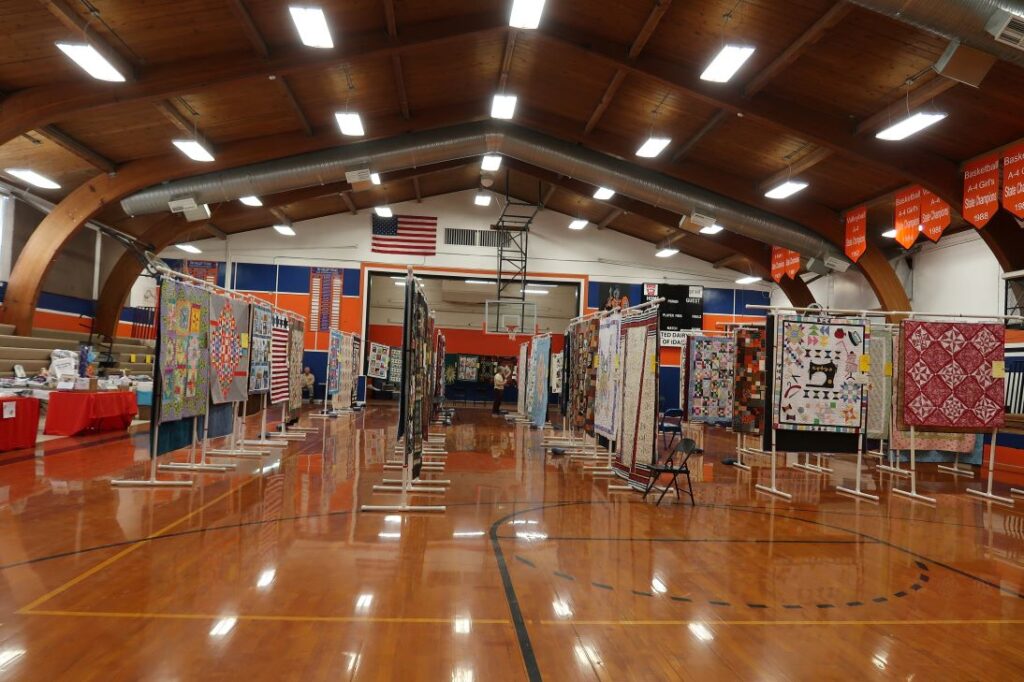 There were a wide variety of techniques displayed in the quilts including pieced, applique, and collage. It was a lot of fun to walk through every aisle to see all the colors, patterns and quilting styles. We decided to pick a couple of favorites to share with you although it was very hard to decide on only a few. It looked like only one themed quilt was entered but it was spectacular. The people in the quilt were fussy cut and appliqued in various scenes.
Below is Michele's favorite quilt. The embroidery reminded her of her childhood when she watched her mother embellish tablecloths, pillow cases and bedspreads with complete perfection. She remembers being taught some of these stitches but now no longer remembers them. It was truly beautiful. This one is called Heirloom Romance and it was made by Joyce Taylor from a Crabapple Hill pattern and quilted by Carrie Hadaler, it took her seven years to complete!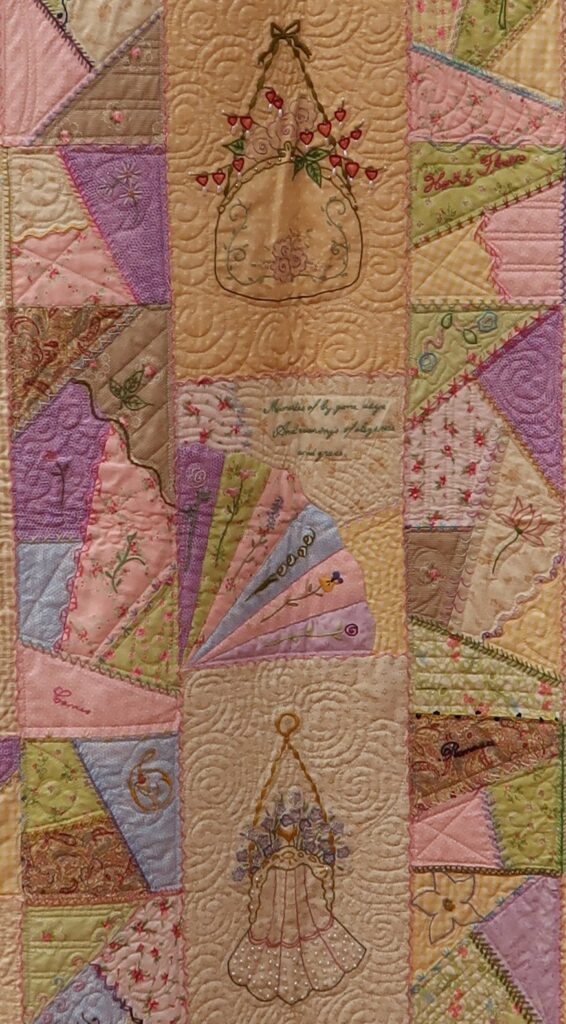 Below is my favorite quilt. It was called Crystal Lane and made by Pamela Fritz from a Bunny Hill Designs pattern and quilted by Linda Rhoades. The colors really jumped out at me and I really like the theme and details of the applique. I'm not sure if I'd have the patience to put this much effort into a quilt.
Here's a picture of the challenge wall blocks
Hope you liked this overview of our first adventure, and we hope you come back to check out more.
If you get a chance to check out this quilt show leave a comment on what your favorite quilt was or what you liked about the show.