Payette County Fair 2023
Payette County Fair 2023
Another weekend in late summer and another fair! This time we are in New Plymouth (pop. 1,500) in Payette County (pop. 26,000) – let's go see what kind of quilts we can find.
The fair had 2 exposition buildings, the first one had what we were looking for – quilts and other stitching arts – not a lot of room to show off all the quilts so a lot of them you could only see half of them without going to the backside to see the other half.
Front half: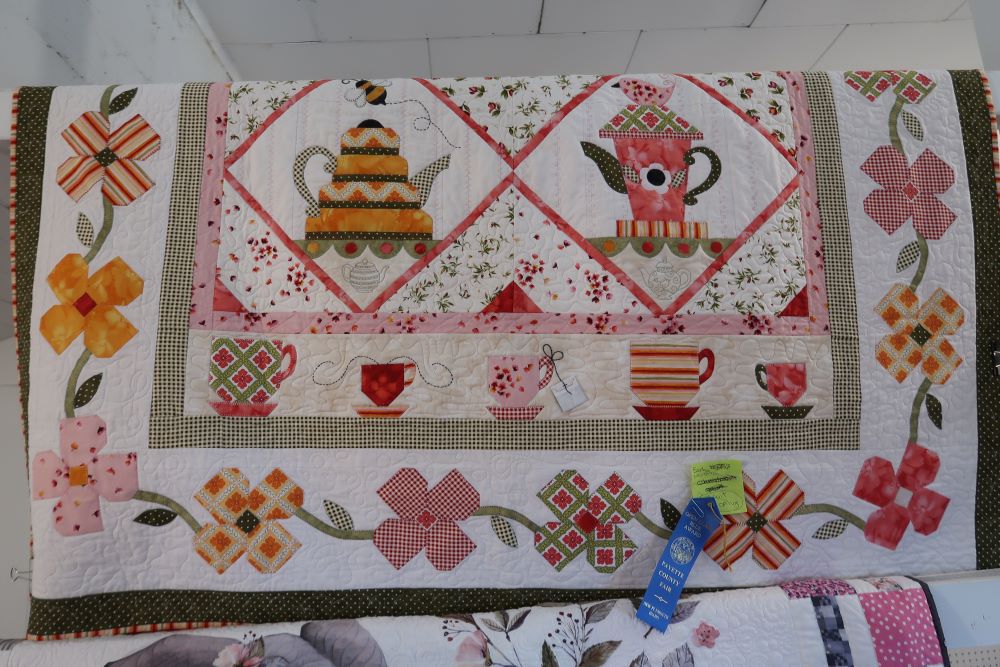 And here's the other half:
With a little computer manipulation, I could spin the 2nd photo and merge with the first to get the overall look of the quilt. I liked this quilt with the the teapots and teacups – kind of reminded me of Alice in Wonderland – and it's a nice mixture of applique and piecing.
I really like when someone takes there free motion quilting and adds complimentary texture to their quilt – look at the elephant, it's the quilting that makes it really look like wrinkled elephant skin.
I like how they diplayed these two quilts, one which is extremely bold and the other that is very subdued – I like how each quilter chose the fabrics they did and took just a couple of blocks and assembled nice looking quilts.
This was another interesting quilt where it looks like they took a solid piece of fabric and cut out a pattern with the top piece of fabric and then appliqued the entire piece to the bottom.
This quilt reminded me of the ones I used to get from my grandma – she'd take whatever fabric she had and made a tied quilt out of it.
This double wedding ring quilt is definitely more challenging then other ones I have seen as they took the time to border the wedding ring rather than have straight edges – I'd probably just go with the straight edges rather than dealing with all the curves.
Although there wasn't a large amount of quilts, there was enough variety and quantity to make it a fun afternoon looking through what these quilters accomplished. Here are a few others to look at: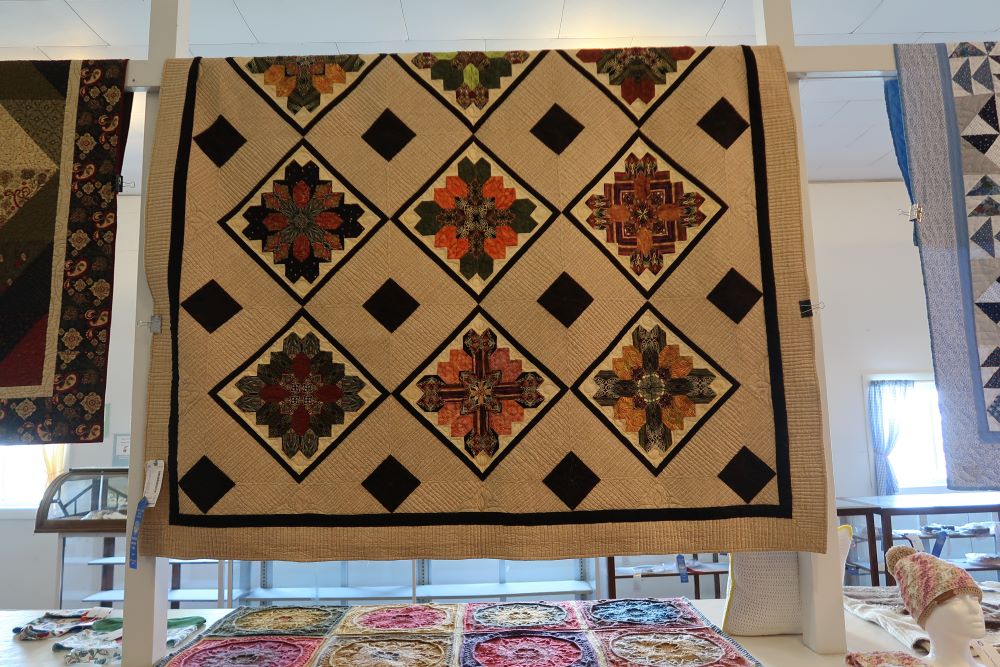 Zoomed in image of one of the blocks:
Hope you enjoyed this quick tour through the Payette County Fair "Quilt" Expo building.